Ready to Drink
MI-TO AND NEGRONI READY TO SERVE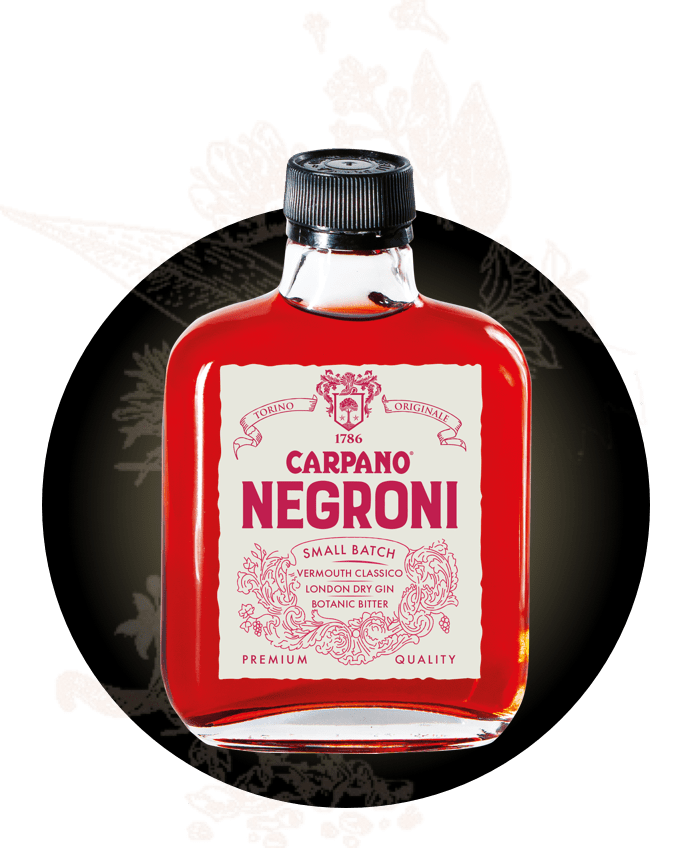 Flavour and quality on hand at all times in the brand new ready-to-drink Cocktail format signed Carpano.
Ready to serve chilled or on the rocks, for drinking wherever and whenever you wish.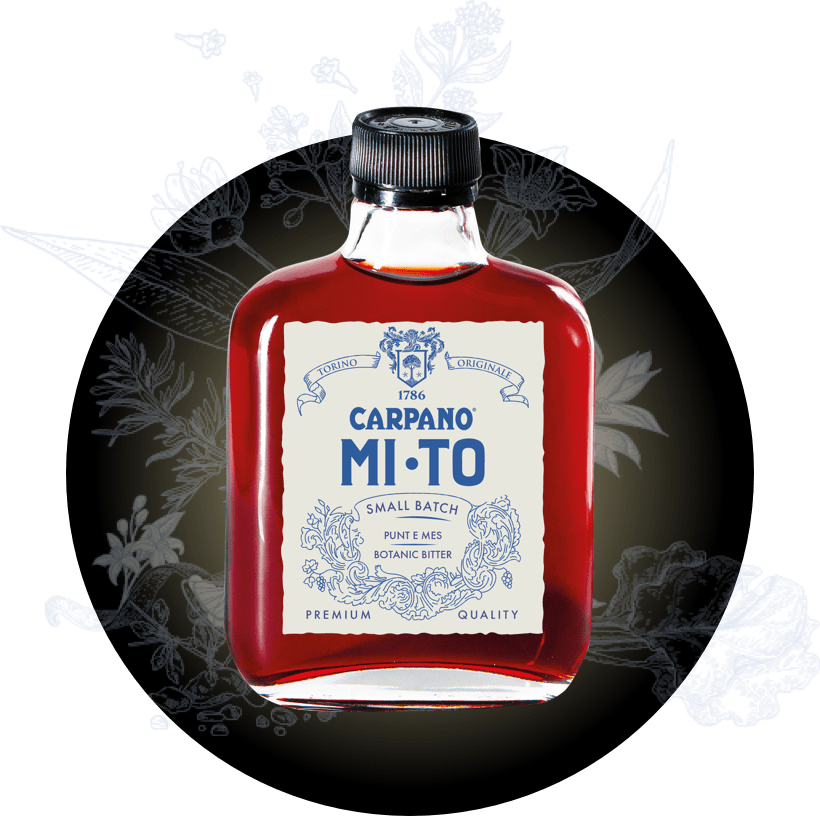 INGREDIENTS
MI-TO: 1/2 Punt e Mes+1/2 Carpano Botanic Bitter. NEGRONI: 1/3 Gin + 1/3cl Carpano Vermouth Classico + 1/3cl Carpano Botanic Bitter.
TIPS
Serve with as much ice as you please and garnish with lemon zest.
LIKE HAVING A BAR IN YOUR OWN HOME
Elegant, convenient and collectible, the pocket-sized 10cl bottles are designed for all those wishing to have ready to serve cocktails at home, in a format that is both elegant and attractive.